A Ph.D. student from the University of Nottingham has been recognized for her work to encourage girls in Nigeria to consider careers in science and technology with a Nature research award.
Doreen Anene is the founder of the STEM Belle project and has been awarded a Nature Research Award for Inspiring Science and Innovating Science, in partnership with The Estée Lauder Companies with a prize fund of $25,200
Doreen is a Ph.D. student in the School of Biosciences at the University of Nottingham. She is currently a visiting scholar at the Poultry Research Foundation within the University of Sydney. In 2017, she became a Fellow of the Schlumberger Faculty for the Future Foundation, an organization that provides funding and support for women from developing countries to pursue doctorate and post-doctorate degrees in developed countries. Doreen is also a UN Women Global Champion for Change and an alumnus of the USAID's Young African Leaders Initiative (YALI) Regional Learning Centre.
Alongside being a doctoral student, Doreen is the founder of The STEM Belle, a non-profit initiative, which is focused on recalibrating the female representation in Science Technology Engineering, and Mathematics fields, by attracting, retaining and advancing more girls and young women to STEM subjects and fields.
Breaking down stereotypes
STEM Belle does this through a number of activities with girls aged 8 – 16 years old, who are enrolled in under-resourced schools in low-income communities. Activities include awareness programmes in schools to break down gender stereotypes, donating equipment supplies, a mentorship programme that builds relationships between primary and secondary school girls and women in STEM industries and academia.
The STEM Belle programme also runs an academic awards scheme for the highest achieving girls from the schools they work with. The winners of these awards are invited to attend a funded two-week boot camp where the girls spend time with women from a wide range of STEM careers taking part in a range of activities to develop their skills and confidence.
"STEM Belle is all about breaking down the sterotypes and girls in particular are under pressure from strong family and cultural views that impact them as they grow up. We want to empower young girls to seriously consider choosing and following a STEM career path for their future. It's fantastic that the project has been recognised with this award, it will allow us to monitor and closely follow up with our current beneficiaries as they progress to STEM careers. The prize funds will also be used to expand our strategies to other parts of the country, and hopefully to other African countries and introduce new initiatives to help more girls embrace a possible future in a STEM career.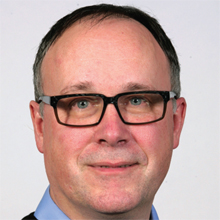 "Doreen's work to empower and inspire girls to follow careers in STEM is the most exciting piece of outreach work that I have encountered. We are incredibly proud of her extraordinary achievement.